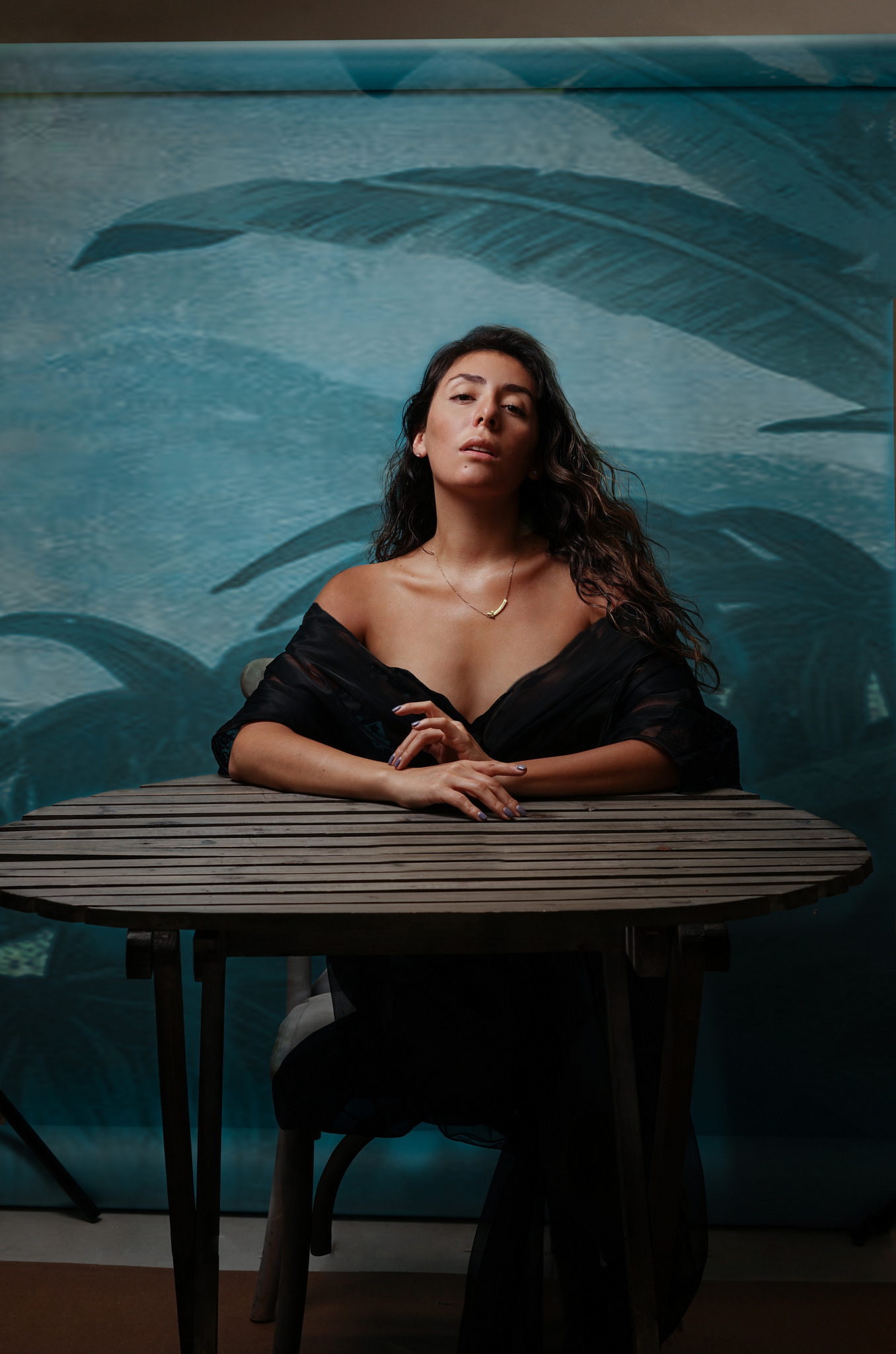 I heard those words and they were forever on my mind. It was at the beginning of June while presenting my final portfolio, I remember Simon Alexander; who had worked at HEARST (corporate that owns magazines such as Cosmopolitan, Seventeen, Marie Claire, Elle, Harpers Bazaar) who literally said: Viviana your portraits are much better than your fashion photography, have you ever thought to devote yourself to the genre of portraiture?, I stayed quiet, after a few seconds I thanked him for the compliment, but what I heard that afternoon stayed deeply on my mind.
I HAD DECIDED TO STUDY PHOTOGRAPHY BECAUSE I WANTED TO BECOME THE NEXT MARIO TESTINO!
It seems that life always puts us where we must and have to be, to accept was the most beautiful thing I could do. Portraiture nurtures me in all forms, self-portraits are a relief for me, not just metaphorically speaking, I am sharing it with all sincerity. 
¿Which decision you initially thought was hard but in  the end it has been your best achievement? I want to read you guys. #StayPositive
---
"No Eres Fotógrafa de Moda"
Escuché esas palabras y se me tatuaron en la mente.
Era a principios de junio cuando presentaba mi portafolio final para poder graduarme y recuerdo a Simon Alexander; quién había trabajado en HEARST (el corporativo que lidera revistas como Seventeen, Harpers Bazaar, Marie Claire, Elle, Cosmopolitan) quien decía textualmente: Viviana tus fotografías de rostros son mucho mejores que las de moda, ¿has pensado en dedicarte al género del retrato?, me quedé callada, después de unos segundos agradecí el cumplido pero lo que me había dicho aquella tarde Simon era algo muy fuerte para mi, no me lo esperaba.
¡YO HABÍA DECIDIDO A ESTUDIAR FOTOGRAFÍA PORQUE SERÍA LA PRÓXIMA MARIO TESTINO!
Tal parece que la vida siempre nos pone en donde debemos y tenemos que estar, aceptar fue lo más lindo que pude hacer.El retrato me nutre en todas las formas y  auto-retratarme siempre es un alivio para mi, no sólo metafóricamente hablando, lo digo con toda sinceridad.
¿Cual decisión que al principio pensaste era dura resultó ser tu mejor logro? quiero leerlos.
GuardarGuardar
(125)