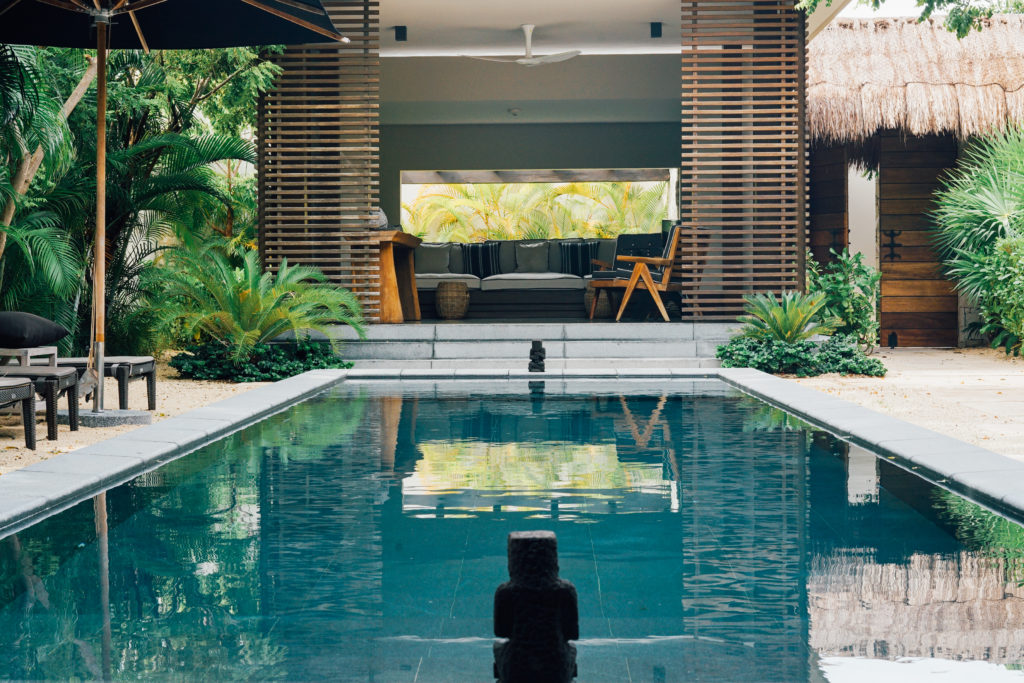 I've seen spectacular sunsets, amazing people that guide you as if they were maps, food that I can not even pronounce and NIZUC, this hotel is a gem. I have been told about it in particular and after having been in there, I came to a conclusion: "NIZUC is not a hotel, it is an experience that you will only be able to understand until you live it". To give you an idea of how impressive NIZUC is, Condé Nast Traveler named it one of the best new hotels in the world 2014. It only has 3 years.
Every second they made me feel like "Princess", it is beautiful and makes me proud knowing about this service quality in my country. The staff greets you whenever they see you with a smile and putting their right hand on their chest, this means a hello from the heart. I could eat at two of their 6 cuisines, at "La Punta" I spent some time chatting with Maria Oliviera "PR Manager" and Paloma Santacruz "Coordinator of PR" who told me about the story of the amazing hotel, also talked about my project #ThePhototherapist and then Paloma gave me a tour around NIZUC. Such a beauty!, those who follow me on snapchat & instagram looked the coverage I made.
PUNTA NIZUC means dog's nose in maya. The entire hotel has Mexican art, Alejandro Escudero is responsible for making you feel special in sophisticated spaces with earth tones that do not compete against nature and sunsets of the beautiful Quintana Roo.

He conocido atardeceres espectaculares, gente que es como mapa, comida que ni siquiera puedo pronunciar y NIZUC, este hotel es una joya. Me habían contado de como era y después de haber estado en este lugar llegué a una conclusión: "NIZUC no es un hotel, es una experiencia que sólo vas a poder entender hasta que la vivas". Para que se den una idea Condé Nast Traveler lo nombró uno de los mejores hoteles en el mundo en 2014, es prácticamente nuevo, tiene 3 años.
Desde que llegué no deje de sentirme como "princesa", es precioso y me llena de orgullo saber que existe esta calidad en servicio en mi país. Todo el personal te saluda siempre que te ve con una sonrisa y poniendo su mano derecha en el corazón, esto quiere decir que te saludad de corazón. Pude comer en dos de las 6 cocinas que este sitio ofrece llamado "La Punta" con con Maria Oliviera "Gerente de Relaciones Públicas" y Paloma Santacruz "Coordinadora De Relaciones Públicas" quienes me platicaron la historia del increíble hotel, les platiqué de mi proyecto #ThePhototherapist y posteriormente Paloma me dio un recorrido por NIZUC. ¡Una belleza!, quienes me siguen en snapchat & instagram vieron toda la cobertura paso a paso.
El nombre PUNTA NIZUC quiere decir nariz de perro en maya. Todo el hotel tiene arte mexicano Alejandro Escudero es el responsable de hacerte sentir especial en sofisticados espacios con tonos tierra que no compiten contra la naturaleza y atardeceres del bello Quintana Roo.
---
(313)