---
From Miami to Ireland I have been interviewing people who inspire me. Today I am happy to share with all of you these girls who are residing in Miami. Keep reading and be amazed with IRON N SALT, enjoy!
VC.How would you describe your blogging style?
INS.Our blogging style is very minimalist, classy and relaxed. We like to keep a consistent aesthetic and color palette that has a more NY feel than Miami. We tend to stay away from bright colors, which is very hard living in Miami but we feel it goes more with our personality. We also have a love for photography so we always want everything we do to be visually beautiful. As far as our posts, we usually talk about the things that inspire us, whether that is a place, a person, or our personal style.

VC.Sounds funny but who is iron & who is salt?
INS.Thats so funny you asked us that! We get asked this question ALL the time! It's funny because when we came up with our name we never associated Iron or Salt with a person. Instead it was a reflection of who we are and our blogs style. Iron reflects the mentality and aesthetic that inspires us from urban cities like New York, London, etc., and Salt is the connection with nature and beach life that keeps us grounded and easy going. Living in Miami we are a mix of city and easy going beach girls. However, after being asked this question so many times, I think we realized that if we had to pick Daniela would be Iron because she is a very strong and collected while Valentina would be salt because she is very relaxed and easy going.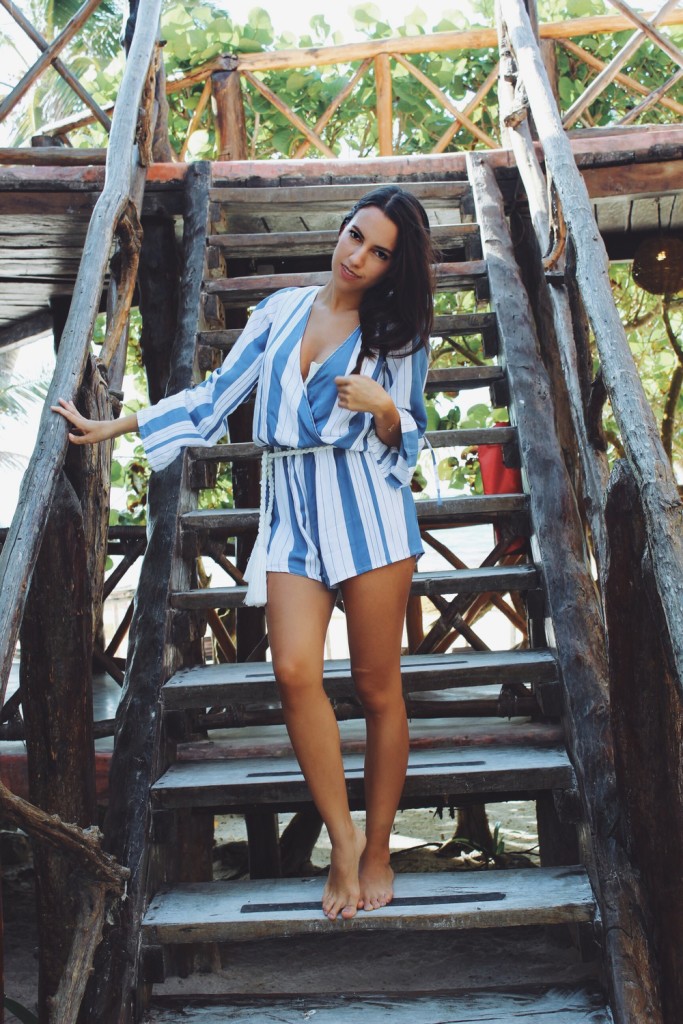 VC.What do you find the most frustrating aspect of blogging?
INS. The most frustrating aspect of blogging for us is constantly having to create great content everyday. People don't realize how much work goes into a blog. It really is a 24/7 job. We are always thinking about what the next blog post will be, what the next picture will be, and what will be the next project for our blog. This is pretty exhausting sometimes since our blog isn't our full time job, so life gets busy. The frustrating part for us is that we are both perfectionists so if we're putting something out there with our name on it, it has to be perfect! The quality of our work is very important to us whether it's an Instagram picture, a video, or a blog post. We don't want to clog the internet with something sub-par so we really aim to give our all in everything we partake in.
VC. How active are you on a weekly basis? How often do you communicate with your followers?
INS. It is very important to us to keep our blog active because it's the only way to keep growing. We usually post one blog post a week and post a picture on our Instagram everyday. We love communicating with our followers and would love to keep a developing relationship with them. We have even started new relationships with other bloggers and love the support of the creative community. As a new blog we are so thankful to our friends and followers that support our vision. It really means the world to us!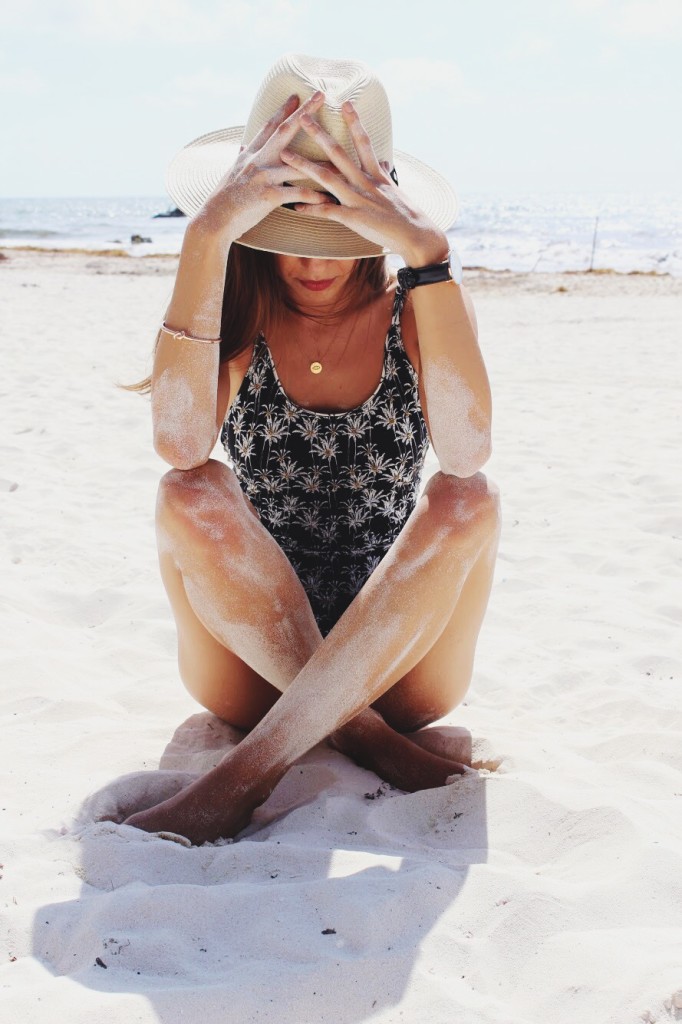 VC. What do you think is the best social media strategy for getting more visitors to a blog?
INS. The number one strategy is to be consistent and keep creating new content. If you have constant great quality content, readers/followers will find you. However, we think Instagram and Facebook are great social media tools to let people know you have new content on the blog so they cant go check it out. Those are our two best tools for promoting our blog.
VC.What is the purpose of your blog?
INS. The purpose of our blog started off as a channel for us to express ourselves creatively. However, now I think our purpose has grown into inspiring others through art, fashion and travel. We want this platform to be a place where people get ideas and get exposed to new things, whether it be a designer, artist, a way of styling something, or a place to travel to.
VC. Best apps to edit your IG photos?
INS. We love VSCO. It's the only app that we think is subtle and beautiful.
VC.Best apps for editing your fantastic videos?
INS.Final Cut! Valentina has always had a love for film and editing so it's great that we can involve that into the blog. Videos are such a great way to unleash your creativity and create visual stories. We don't do as many videos as we would like because they take a lot of time to edit, but stay tuned because it is definitely one of our goals: do more videos!
VC.Favorite shops in Miami?
INS. We have a love for online shopping but when we do shop in Miami we love supporting local entrepreneurs. We love the boutique MIMO MARKET in Wynwood, it's so different and you can always find something cute to wear. We also love our friends clothing brand called Femme Realm all her pieces are to die for and look amazing on! Go check them out!
VC.I saw that you guys had your first curated fashion show in Miami #GIRLBOSS, tell us about it?
INS.Yes, it was amazing!! We wanted to get involved with the organization Young Artist Initiative through their monthly event in which over 30 young Miami artists are involved, so we came up with the idea to curate a fashion show. We didn't want the show to be like any other fashion show so we came up with the theme #GirlBoss in which through our show we would create exposure and empower three different brands, MIMO MARKET, Ella Pons, and Femme Realm, all created by young women entrepreneurs. We curated the brands involved, the outfits chosen, the videos, and all the creative aspects. The show had a lovely feminist touch and even a Beyonce speech at the beginning. It was a great success and we are very proud of it. We think it's really important for women to support each other and their ventures and not be afraid to be a #girlboss.
Photo Credit: IRON N SALT
(43)