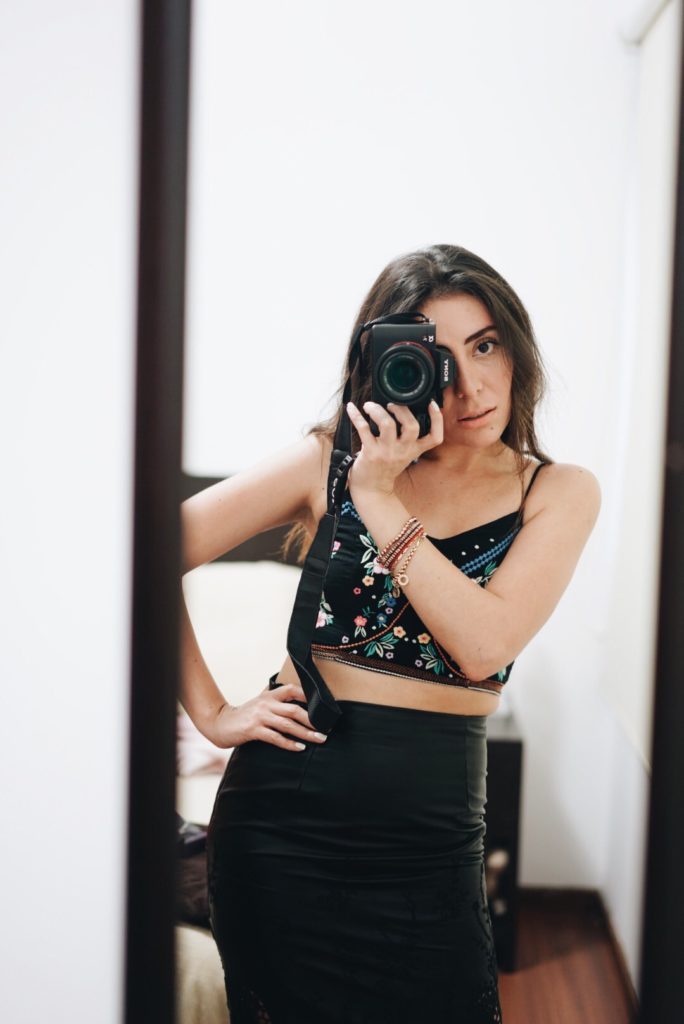 As I write this text, I read my mail, schedule 3 sessions in my studio for next week, I answered several text messages, I listen to music and I think in the next video I will do for my new Youtube Channel. I forgot to breathe!.
The truth is that I am that kind of girl who believes that people can do it all alone, but the reality is that not. I've been lucky to be able to do everything on my own but I have to tell you that it is a much heavier battle, successes and failures depend on myself 100%. I can not do everything alone, playing the powerful super girl has cost me a lot of tears and I really need to stop. "Do one thing at a time and step by step" is the idea. We live in a world incredibly fast, technological advances are eating us and it is impossible to live not glued to a cell phone; I totally get it, but we should give us time for us. I gotta dedicate time to kiss myself.
I read job offers on Linkedin, with capital letters were asking for a person who can multi-task, people live in a hurry. There is a quote from Gary Keller that says: "You can do two things at once, but you can't focus effectively on two things at once." and it is absolutely true, "but you can develop it" says the world today. There is a rule in my house, no cell phones allow while we are on the table, at lunch. It sounds a lot like when I ask my friends to leave their cell phones so then we can have a girl-chat, we get together  to be reading screens of cell phones ¡ what a madness!.
¿What kind of rules do you have?, I would love you to share them with me.
---
Mientras escribo este texto, leí mi correo, agendé 3 citas en mi estudio para la próxima semana, contesté varios mensajes de texto, escucho música y pienso en el siguiente video que haré para mi nuevo canal de Youtube. ¡Se me olvidó respirar!.
La verdad es que soy de las personas que cree que puede hacerlo todo sola, pero la realidad no es así. He sido afortunada en poder lograrlo pero tengo que decirles que es una batalla mucho más pesada, los éxitos y fracasos dependen de mi al 100%. No puedo hacerlo todo yo sola, jugar a la chica super poderosa me ha costado un montón de lagrimas y realmente necesito parar. Hacer una cosa a la vez y paso a paso es la idea, vivimos en un mundo increíblemente rápido, los avances tecnológicos nos están comiendo y es imposible no vivir pegados a un celular, eso lo entiendo, pero debemos regalarnos tiempo para nosotros, tengo que dedicarme a mi.
Leía ofertas de trabajo en Linkedin y con mayúsculas pedían una persona multitarea, la gente vive de prisa. Hay una frase de Gary Keller que dice: "Usted puede hacer dos cosas a la vez, pero no puede centrarse efectivamente en dos cosas a la vez." y es totalmente cierto, "pero puedes desarrollarlo" dice el mundo actual. Hay una regla en mi casa, no celulares a la hora de comer. Se parece mucho cuando le pido a mis amigas que dejen sus celulares para platicar, nos juntamos para estar leyendo pantallas de celulares ¡qué fastidio!.
¿Qué reglas te pones?, me encantaría que las compartieras.
(135)